Green Move Out: Off-campus...
Positions
0 Remaining
Description

Thanks for your interest in volunteering with Green Move Out! 

In 2016 we donated 10,000 pounds of clothing, books, home goods etc. to local organizations from the Easton Area Neighborhood Center to Big Brothers Big Sisters of the Lehigh Valley. These donations are then shared with local individuals and families in need, and keep valuable resources out of landfills. 

Volunteer: 12:00 pm -4:00 pm 

Location: Meet March Field 

Task: Picking up and Sorting Green Move Out Donations from off-campus housing. We'll be taking donations from porches and carrying them into the Green Move Out Trucks. We'll also need help sorting and organizing the donations in the truck. 

Benefits: 9 Local Organizations and the local friends and neighbors they serve

American Family Services
The Center for Animal Health & Welfare (formerly Northampton County SPCA)
Easton Area Community Center
Easton Area Neighborhood Center
Safe Harbor Homeless Shelter
Third Street Alliance for Women & Children
Easton Area Public Library
Big Sisters Big Brothers
Lafayette International Student Association

Snacks: We'll have pizza available for volunteers at the start and drinks and snacks 


Dress: Wear something comfortable

Thank you for your support! We appreciate it! 

Causes
Community Environment General Service Homeless & Housing
GivePulse

5 Positions Filled

|

0 Impacts

|

0 Hours
Location:

March Field, Lafayette College,

Easton, PA 18042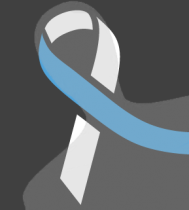 Tricia Shoudt wrote on May 9th, 2017
Has turned into a tradition. I'll be bringing my husband and sons. Helping others fills our hearts!